The Daily Navigator is the cornerstone of the DFC Media family. Through each of our brands, we're dedicated to helping our readers travel, spend, and live smarter.

With products dedicated to affordable travel, daily news, hospitality, and personal finance, we deliver the day's essential content with none of the filler — all in a way that's fast, easy, and fun to read. Every morning, over 2 Million travelers trust DFC to deliver the latest news and information so that they can make informed decisions faster. We hope you'll join them.

We're happy to have you here!
Take a trip through the news in just 5 minutes. Our five-times weekly newsletter highlights the news that matters most to travelers. We'll help you be more informed on what's happening in the world, entertain you, and make sure you're ready for your next adventure. These are an excellent placement spot for partners as they're highly engaged with a very active high earner/high spender audience.
Our once weekly destination travel guide emails highlighting the best destinations in the world for our members to travel to. This newsletter does a quick yet deep dive into locations that are members are interested in so they're very highly engaged. These are an excellent emails to get in front of members that are sucked into the content.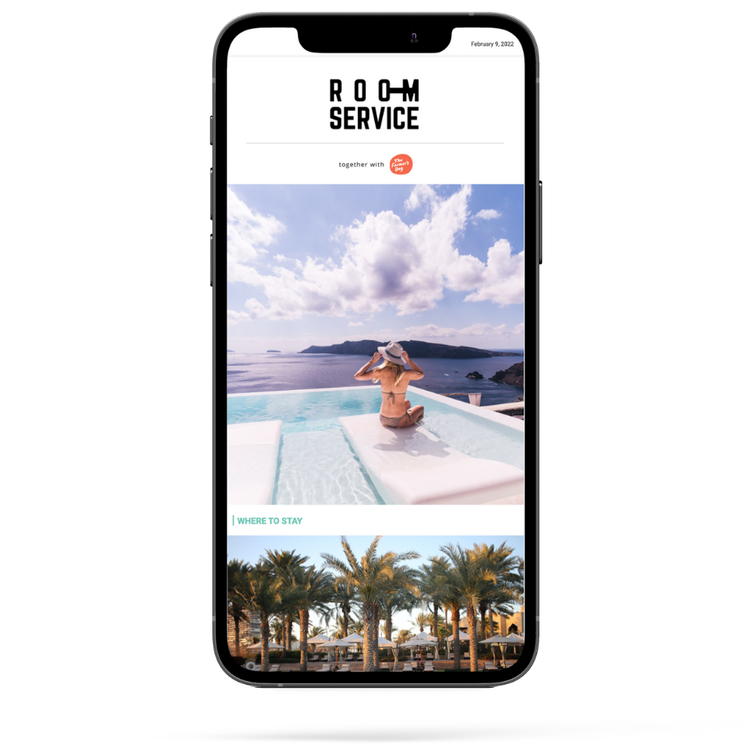 Discover the world's best places to stay with the Room Service newsletter. Covering the world's best hotels and top resorts, our once-weekly newsletter gives you the latest on hotel openings, loyalty programs, trending destinations, and more. Sign up for free and get all you need to plan the perfect stay for your next getaway. These wanderlust emails are a great opportunity to get your brand in front of members that are fully immersed in the content.